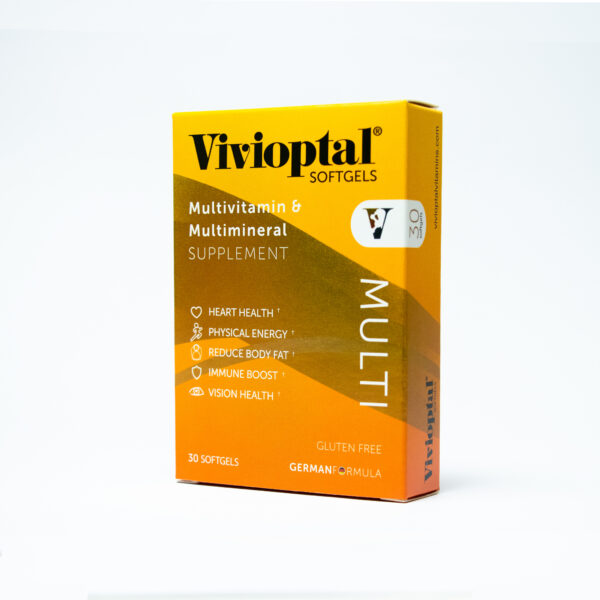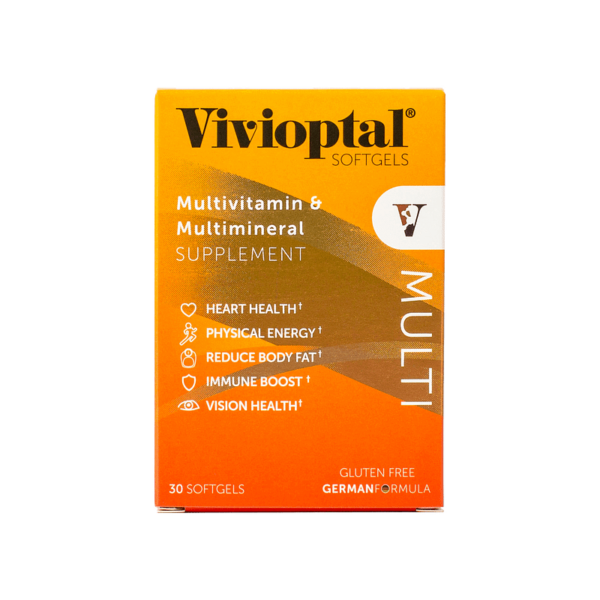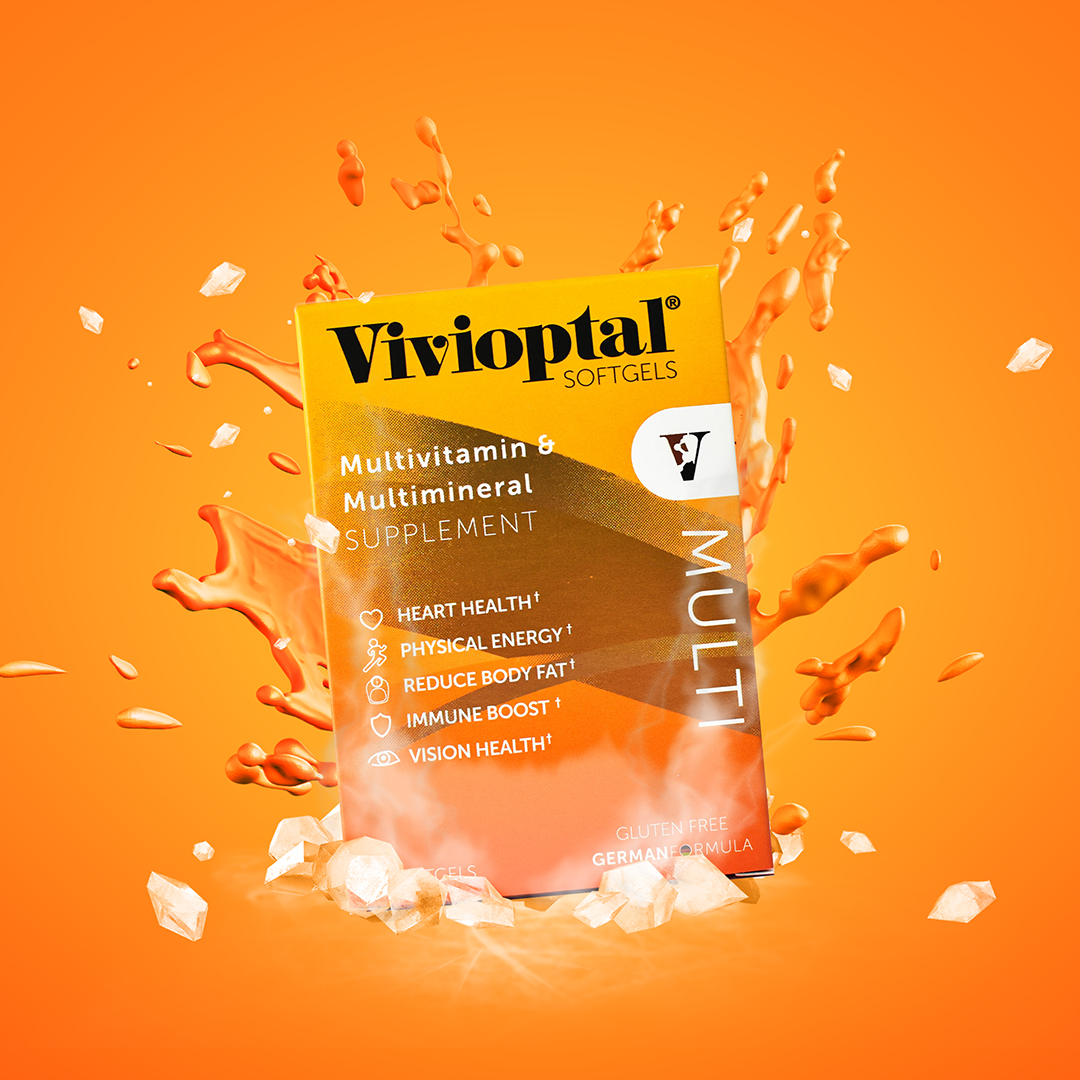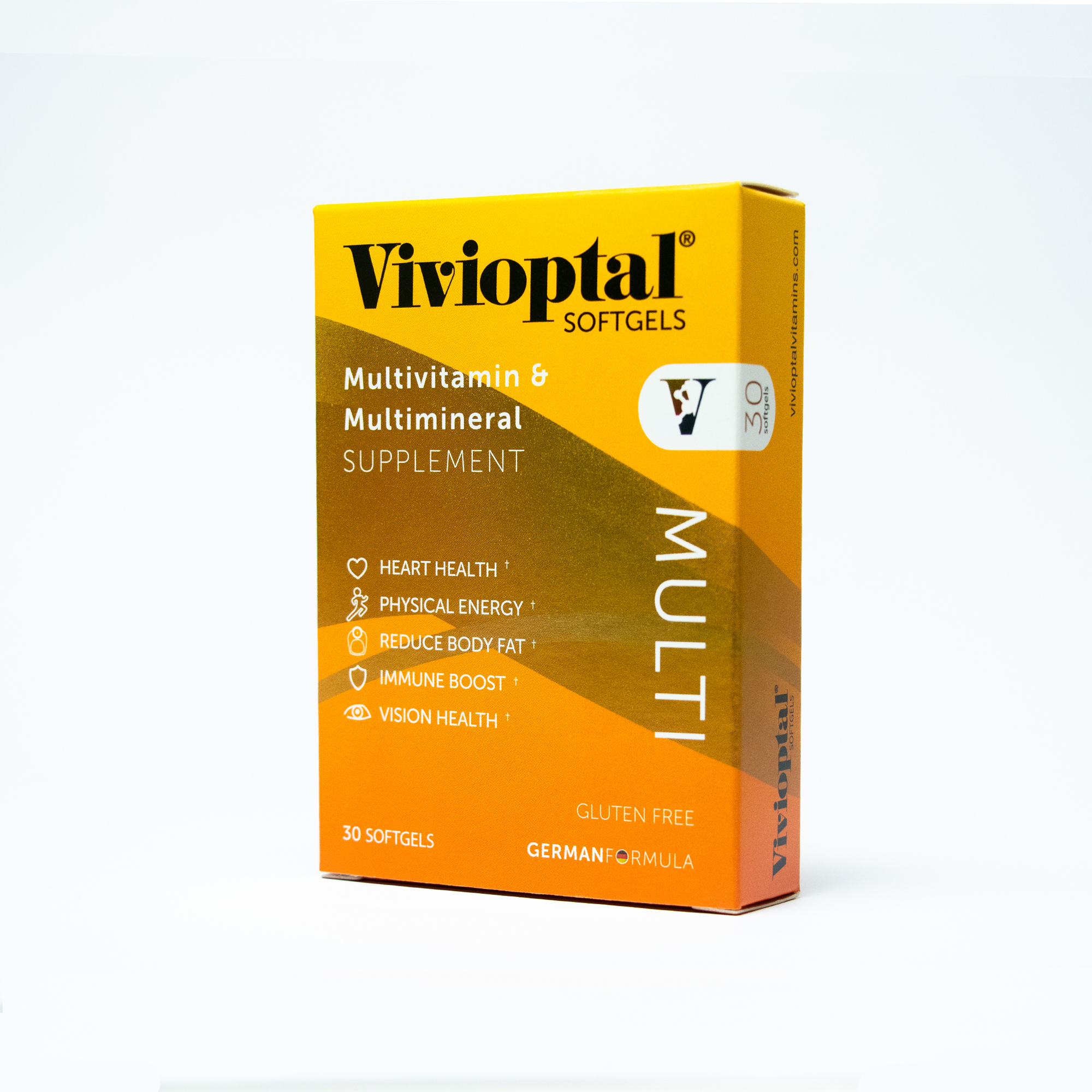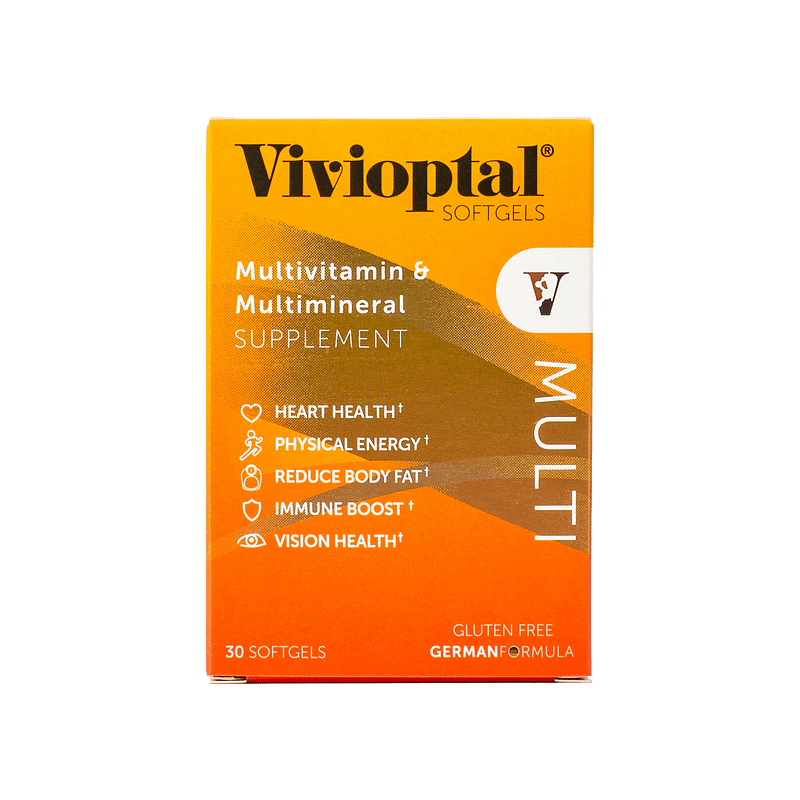 Multi
₨ 3,120
Vivioptal Multi-vitamins and Multi-minerals provide the energy and vitality needed for the activities of every day life. Vivioptal Multi is recommended for Mental Health, Heart Health, Reduces Body Fat, Boosts Immunity, Improves Vision, Tiredness during the day, defective memory and forgetfulness, lack of concentration, lack of attention and general weakness and specially people facing disturbed sexual activity. 
Compare
Reviews (7)
Description
Custom Tab
Description
Boosts & Supports a healthy immune system 

Fights auto-immune diseases

Produces Antibodies, Enzymes and Hormones
      2. Protects Heart Health
Prevents heart diseases

Improves & Promotes heart health & function

Regulates heartbeat

Helps against heart attack

Essential for the heart and blood circulation

It plays a role in muscles movements and cardiovascular functions

Helps regulate muscles and heart contractions

Boosts cardiac contractility

Increases hemoglobin levels

Improves Heart Health by Decreasing Homocysteine

Reduces Chest Pain

Reduces Symptoms of Metabolic Syndrome
     3.

Promotes Brain Health
Protects memory and thinking during aging

Promotes a better attention span, learning, and memory

Improves  nervous system

Maintains healthy communication between the brain and other parts of the body

Plays a critical role in the development of the brain that regulates memory

Maintains brain health, as well as red blood cells

Benefits brain functions & Stimulates brain

Converts light signals into electrical signals in your retina 

Aids in the transmission of those signals to the visual cortex in your brain

Relieves nerve pain

Prevents migraine & Reduces Headache

Fights dementia

Helps Treat Psychiatric Disorders

Prevents or slows down Alzheimer's disease
      4.

Prevents cancer
Gives Potential benefits against cancer

Fights cancer cell

Limits Tumor Growth and Prevents Breast Cancer
      5.

Acts as an Antioxidant
Antioxidants of molybdenum aids in cell Protection

Improves antioxidant defense

Increases Activity of Antioxidant Enzymes

Removes free radicals from body
      6.

Promotes

Physical Performance
      &

Healthy

Growth
Promotes healthy growth and reproduction

Prevents growth of harmful bacteria

Promotes metabolic growth

Releases hormones and enzymes that help with body functions

Increases & Maintains Blood flow and Oxygen to Penis resulting better erections

Stimulates hormones
      7.

Controls Hypertension
      /sugar level
Supports & Balances healthy blood sugar levels

Promotes & Improves insulin formation

Manages & Prevents diabetes

Treats diabetes

Controls blood pressure during Anesthesia and Surgery

This includes magnesium which helps in lowering blood pressure

Improves blood sugar metabolism
      8.

Boosts Hair, Nails and  Teeth
Builds and maintains strong teeth

Prevents hair getting grey

Prevents teeth decaying process

Delays hair fall

Helps teeth formation & Growths

Prevents hair dandruff

Supports Healthy Hair, 

Improves Skin and Fingernails
      9.

Improves Skin Health
Key to healthy skin and hormonal balance

Promotes skin health against sun damage

Maintains & Supports healthy skin

Soothes and moisturizes skin, Reduces redness & blotchiness

Supports UV protection

Reduces & Prevents risk of acne

Prevents Skin premature aging

Regulates melanin production

Reducing skin itching & other skin disorders

Prevents Skin cancer

Treats Eczema

Treats Psoriasis

Preventing or minimizing the appearance of scars

Reduces Age Related Diseases

Promotes Collagen Growth

Produces Antibodies, Enzymes and Hormones

Reduces sun Sensitivity

Cleans your skin

Helps development and rebuild of healthy skin cells 

Helps to build keratin which Helps to reduce fine lines and wrinkles.

Helps treat hyperpigmentation
     10.

Enhances Mood & Reduces
       Depression
Plays an important role in regulating mood and decreasing the risk of depression

Reduces depression, anxiety, stress 

Defends against free radicals and oxidative stress

Keeps a positive  & healthy mood

Reduces Fatigue and Improves Focus
      11.

Supports Eye Health
Protects your eyes from night blindness and age-related decline

Promotes Eye Health and Prevents Eye Diseases

Protects eyes tissues damage from sunlight

Reduces cell loss and other eyes diseases

Protects eyes from harmful blue light

Protects against nearsightedness (myopia)
Pre-term infants against the effects of retinopathy of prematurity (ROP)

Improves your visual contrast sensitivity

Reduces glare impairment
      12.

Supports Bones,Muscles,
       Tissues, & Manages
       Arthritis Pain
Strengthens, Supports & Promotes bones & muscles health

Repairs muscles damage

Increases bones density

Enhances muscles performance during exercise

Prevents osteoporosis

Develops & Repairs body tissues

Beneficial for growth and maintenance of muscles tissues

Improves stamina

Supports communication with muscles fibers and promotes muscles recovery

Helps in overall muscles mass development

Manages unexplained fatigue

Helps in improvement in the Restless Leg Syndrome

Reduces the risk of multiple sclerosis (MS)

Improves exercise performance in females of reproductive age

Reduces Your Risk of Macular Degeneration.

Assists in the movement of muscles

Reduces the symptoms of arthritis

Its anti-inflammatory actions assist in reducing arthritis pain
      13.

Manages Digestion,
        Cholesterol,Stomach

   
        Kidney & Liver 
Improves & Regulates digestion

Improves gastro-intestinal process

Relieves Chronic Diarrhea

Treats Constipation and Kills harmful Bacteria

Reduces cholesterol levels

Strengthens stomach lining

Improves appetite

Helps prevent kidney stones

Protects kidney health

Helps Kidneys to Remove Waste & Improves Kidney Functions

Promotes liver health and helps prevent non-alcoholic fatty liver disease (NAFLD)

Helps in the regeneration of liver cells and in the development of bilirubin

Treats liver disease
      14.

Reduces Fat & Increases
        Energy
Helps in increase energy production

Prevents the accumulation of unwanted fat molecules

Converts fat into energy & Reduces fat

Turns sugar into energy
       15.

Manages Birth Defects
Prevents birth defects and pregnancy complications

Vital for healthy pregnancy

Important for normal growth

Treats nausea during pregnancy

Helps Prevent Pre-eclampsia in Pregnant Women

Increases Growth in Children

 Aids breastfeeding
      16.

Boosts Vitamins, Minerals,
        Calcium and Iron Absorption
Boosts vitamins, minerals, phosphorous absorption

Improves Calcium Absorption and Retention

Helps prevent iron deficiency

Absorbs iron

Improves water retention
      17.

Forms Red Blood Cells
Promotes formation of red blood cells

Helps cells to reproduce appropriately

Keeps blood vessels healthy

Improves blood circulation

Prevents blood clots

Treats Anemia by Aiding Hemoglobin Production

Relaxes Arteries

Prevents clogged arteries

Modulates cell growth
     18

.

Supports Wound  Healing
Acts as Pain relieving agent

Helps with wound healing

Treats surgical pain
19.

Helps breakdown sulfites

20. Treats alcoholism

21. Supports better sleep

22. Plays a key role in both DNA and RNA synthesis

23. Treats & Protect Against Cold Sores

24. Improves thyroid health

25. Aids relaxation and sleep

26. Helps increase detoxification in the body

27. Regulates body temperature

28. Reduces blood uric acid levels and Prevents gout attacks

29. Manages Dysmenorrhea (menstrual pain, such as cramps and pelvic pain).
References And Links